Uniní 

April 14 -16, 2004

Arquives from Previous Years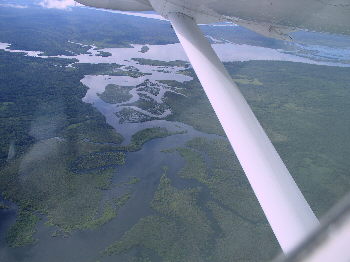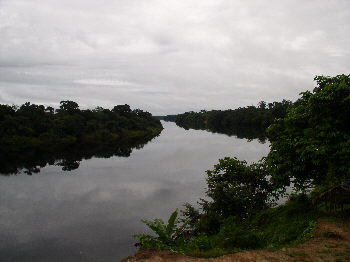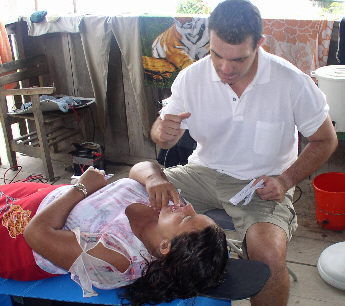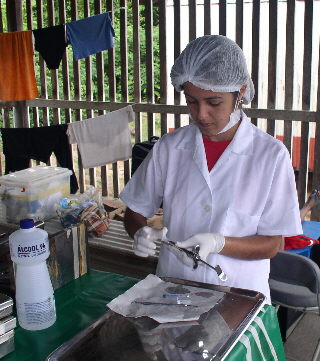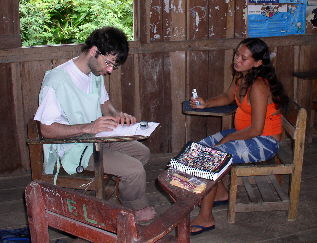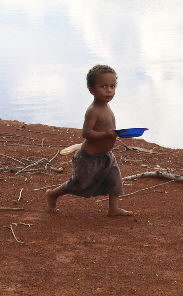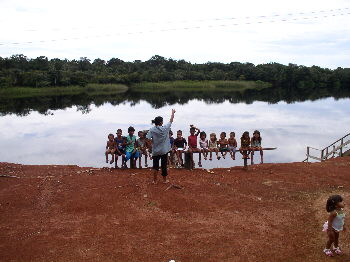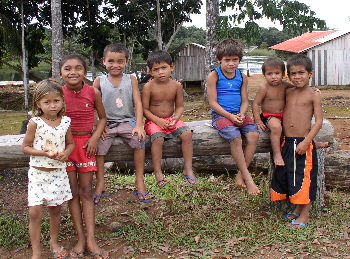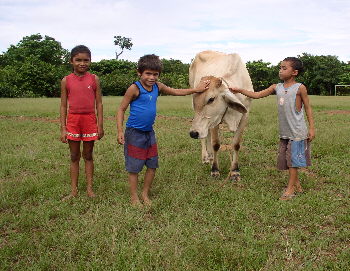 A bass fisherman's paradise - the steamy waters of Amazonia.  And thousands of miles of "landing strips" for the amphibious Caravan!  On the right, the Uniní River as it flows southeast toward the Rio Negro from Manapana village on the right bank.  Villages visited were Vista Alegre, Floresta, and Manapana on the 14th; Tapiíra on the 15th, and Terra Nova on the 16th.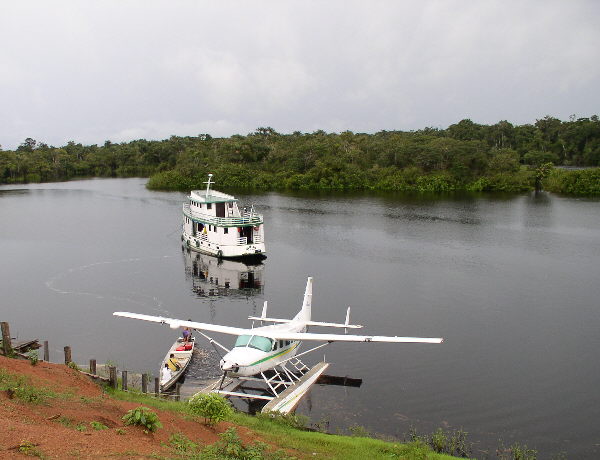 At Floresta, the Caravan is tied up to the bank with IBAMA's boat (the Amazon Environmental Protection Agency of Brazil).  A newly established replenishable natural preserve will bring added prosperity to the inhabitants here.

David and Rachel Cruz, our two volunteer dentists for this clinic, made a delightful team.  All the patients truly appreciated the cruzes' good cheer as they were treated by the expert hands of this pair of God's servants.

Dr. Tiago is the first medical doctor to visit these villages since our previous visit in November, 2003.

Our volunteer nurse, Devanette, brings Bible stories to the children of Floresta, and teaches them songs of praise to Jesus.

These "magnificent seven" have surely grown up from little sprouts since our first mission trip to their village over four years ago.

When hot food is afoot, it moves quickly!  The villagers of Floresta feted us with a delicious fish dinner.

The boys would dare each other to run between this calf's front and back legs.  Although the calf kicked, he never got them.

A foggy early morning near the village of Democracia  represents our desire to bring the light of Jesus Christ to lives in darkness, superstition, and disease.  And you can go with us to the world's most remote places by your prayers.