Manaquirí Clinical Mission

July 22 & 23, 2004

Arquives from Previous Years: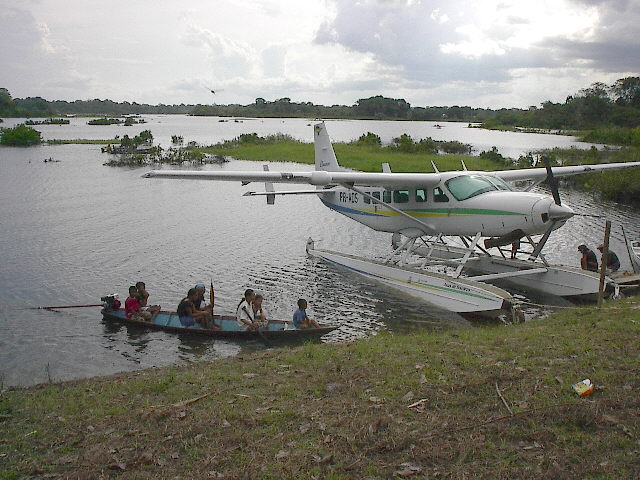 Early patients arrive for the mission clinic set up at a small lakeside community near Manaquirí, at the site of a small Assembly of God church.  The last time we came here, the water level surged right up to the entrance door of the church.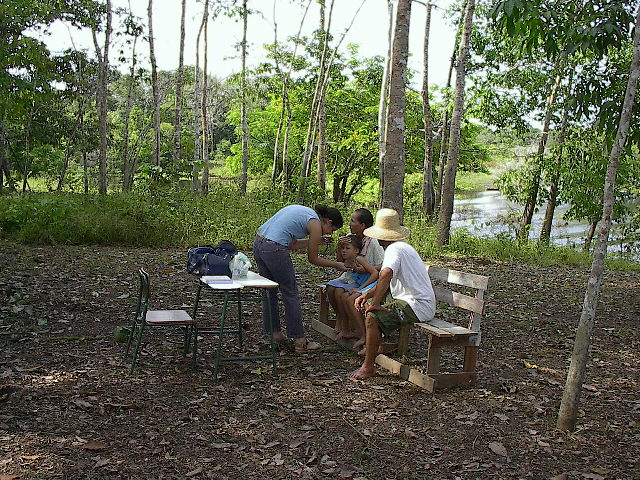 The day was hot and the little church so stifling and crowded, that Dr. Jessica set up her office beneath the trees.  Since there were two doctors on the team, Dr. Jessica treated the girls and women.

This little girl, being held by her grandmother, had suffered a scorpion bite.  She was in extreme pain and danger.  The clinic team prayed for her.  Later that afternoon, she was running and playing with the other girls just like normal.  The team credits God for yet another supernatural healing.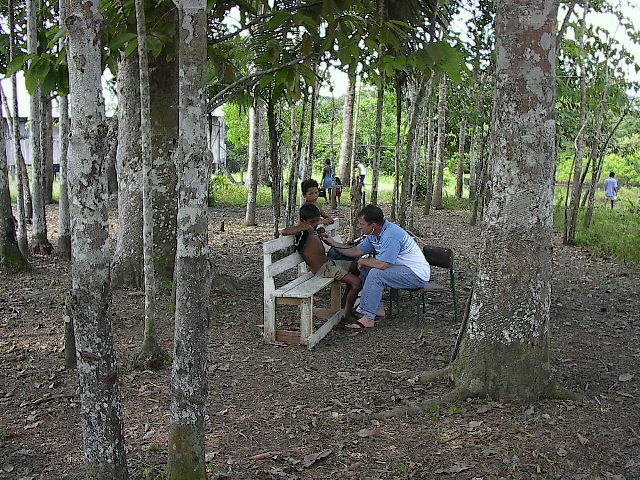 U.S. missionary doctor Mark Thompson, from the Baptist Hospital in Santo Domingo do Iça, treated the boy and men under the trees.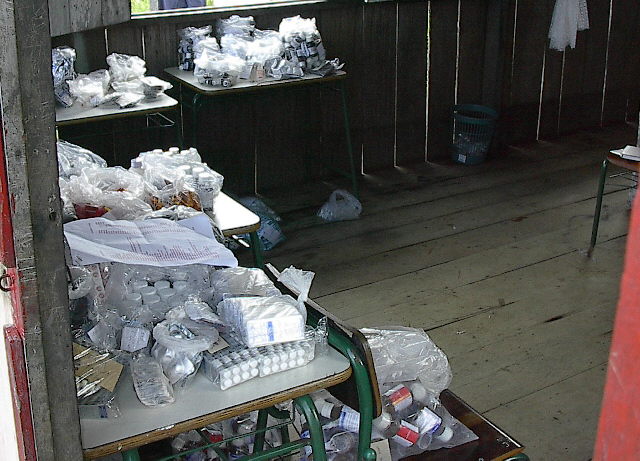 Medicines brought with the team are donated by Brazilian pharmacy companies or bought by Asas de Socorro.  As prescribed by the team doctors, they are given free to the patients.

The pharmacy had to be moved inside the church when the rain started.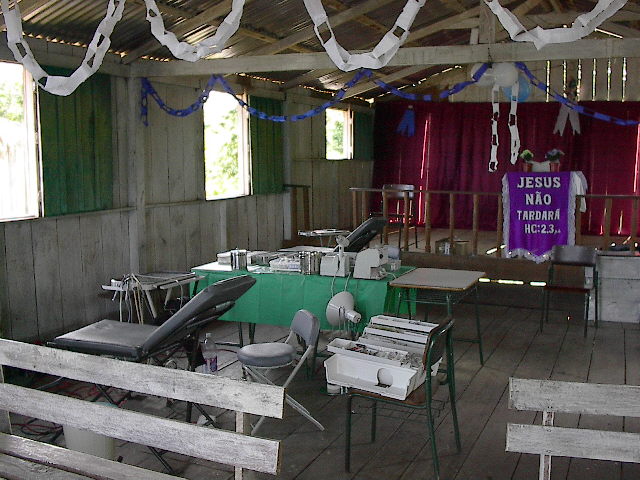 Inside the church, work stations for two dentists were set up.  Paper chains, banners and balloons greeted the team of healers and evangelists.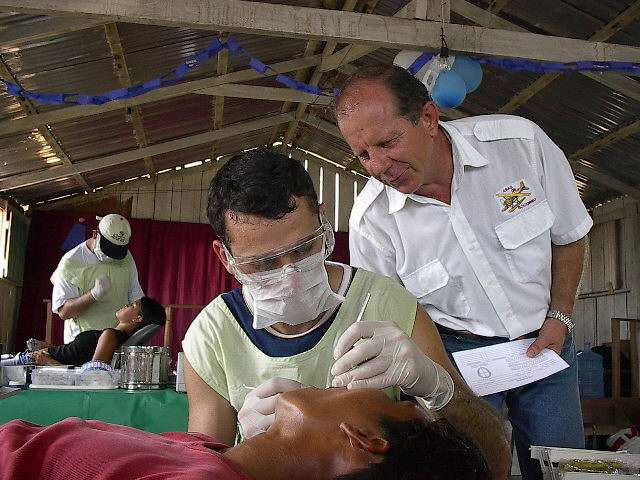 Dentists Hereri (background) and Leonardo (foreground) treated over 40 patients on this day. 

Wilson Kannenberg, missionary pilot and our Manaus Sector chief, keeps records on all our patients.  This is a novel idea in clinic care.  If the government ever takes over the care of the people, our records will be handed over to that service.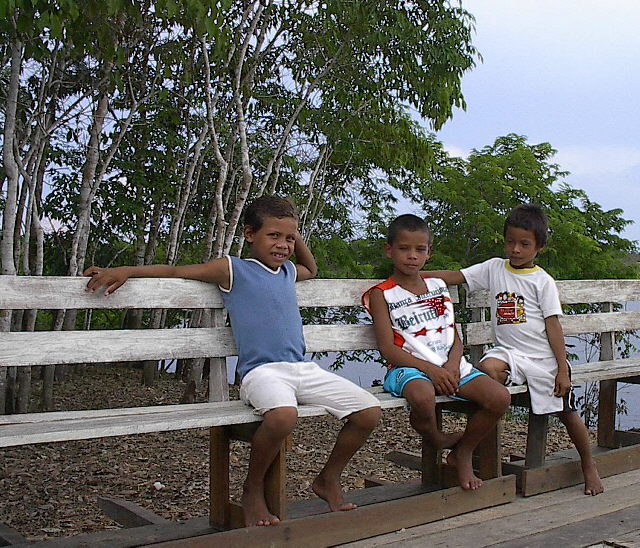 Three young boys in their clean, Sunday-best tee shirts and shorts.