A Second Two Plane Mission to Manaquirí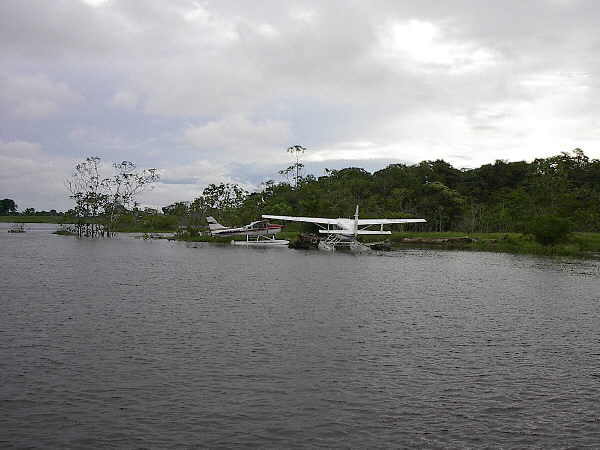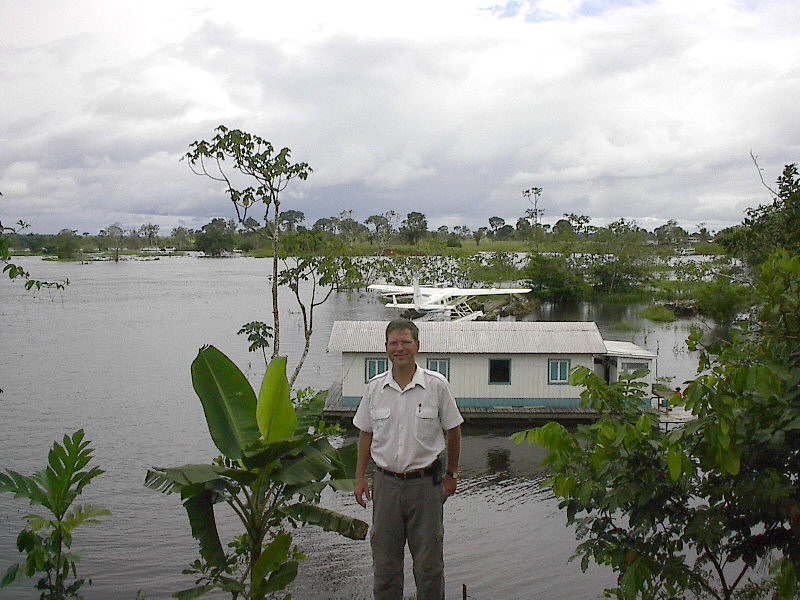 Another two plane mission was flown to other villages of Manaquirí on June 7-9, 2002.  The team of ten persons was flown in by the amphibious Cessna 208 Caravan and all the equipment and supplies by the Cessna 206 floatplane.

Daniel Lawrance, missionary pilot of the Cessna 206 during 2002, stands before a wide view of the watery world of the Amazon.  For biographical notes on Daniel, see the previous web page.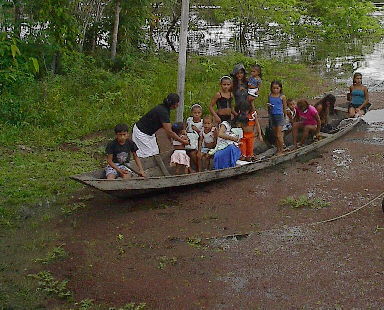 Having seen the planes swoop down and land on the water,  as previously scheduled, people by the boat loads begin to arrive at the clinic on murky waters.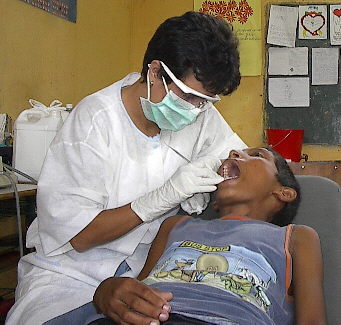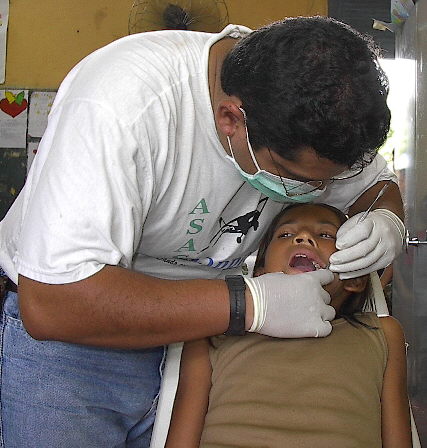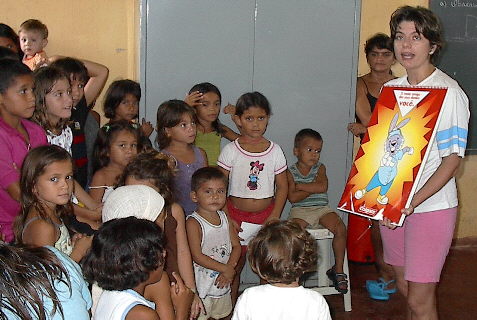 Elayne, the wife of dentist Marco Manzano, is a very accomplished registered nurse.  She and their two small children came on the mission.  As well as lending a hand with the multitude of nursing tasks, she teaches dental hygiene to the children who have come.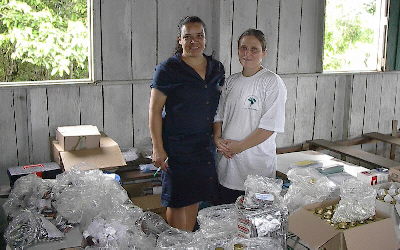 Edna, left,who normally serves as the secretary for the Manaus Sector of Asas de Socorro, came on the mission to serve in the pharmacy.  These medicines, dispensed by the volunteer nurse, come from a diversity of sources: bought and donated by Asas, other evangelical Christian bodies and the municipality, and donated by Brazilian drug companies.  There is never any charge to the patients who come to our clinics; rather, they are freely offered in the name of the Great Physician, Jesus Christ, our Lord and Savior.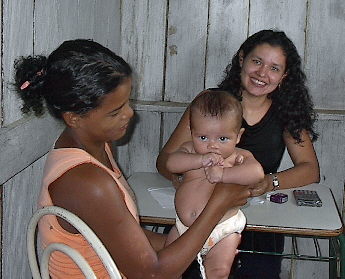 A beautiful baby girl has a better chance of survival in a hostile environment because of the free medical care received from this volunteer doctor.  Much of the doctor's treatment comes from simply teaching mothers rudimentary  principles and methods for providing wholesome and sanitary food and drink and basic cleanliness and daily health care for their babies.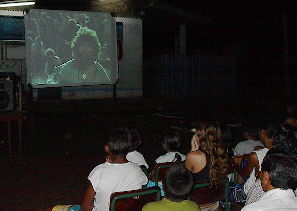 At night, the villagers watch the hour long children's version of "the Jesus film" in Portuguese.  This is our most powerful evangelistic tool.  We have yet to show it without at least eight people coming afterward with a decision to pray, accepting Jesus Christ as savior and lord of their lives.  Jesus heals people in all areas of their lives, and we have come as his agents and messengers of The Good News.

Arquives from Previous Years: