13 July, 2001,

back to

Murutinga

"If anyone gives even a cup of cold water to one of these little ones because he is my disciple, I tell you the truth, he will certainly not lose his reward."

The words of Jesus.

Matthew 10:42

Friday the 13th is a providencial day for these villagers.  Darrel and Wilson flew back to the Murus tribe, the village of Murutinga which they had just visited on 8 July, taking two doctors, both of Asian ancestry, missionary doctor Seung who is American, and Doctor Ivana who is Brazilian.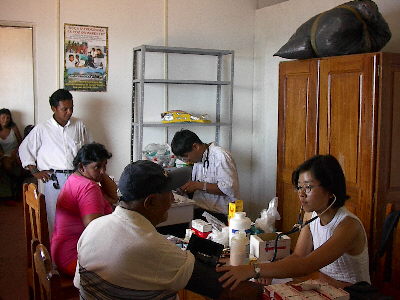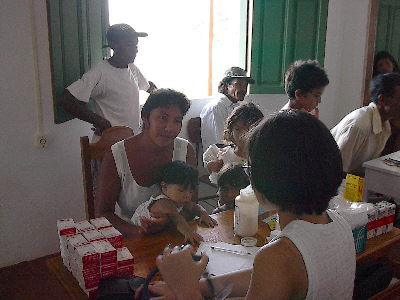 Privacy is not essential when the doctors treat 60 to 80 patients in one day.  On a 3 day mission, 250 patients may be treated.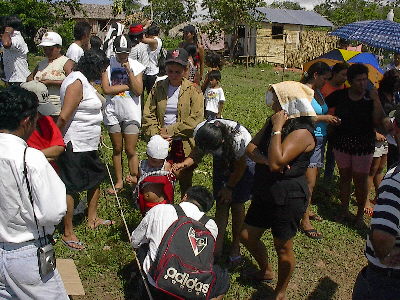 The villagers have gathered at the water's edge to say good-by to the missionary team.  But wait--parents of a sick child rush up in a boat and ask Dr. Seung to treat just one more patient.  He kneels to examine the child.

Doctors, Dentists, and evangelists are invited to volunteer for a mission like this one.  Translators can be arranged by Asas de Socorro.  Use your talents for the Lord and have the experience of a lifetime!  Call or e-mail us now.  See tab "Carvers" for numbers and e-mail address.

Arquives from Previous Years: