10-12 August, 2001

Manaquirí

The municipal area of Manaquirí includes the three towns of Jutaí, Inajá, and Canaboca.  These towns were visited in three days by the Asas pilots plus two dentists, a doctor, two nurses, and an evangelist.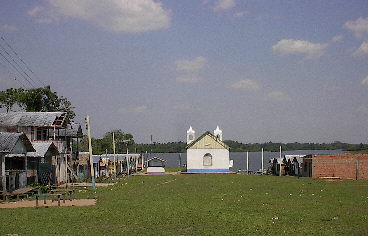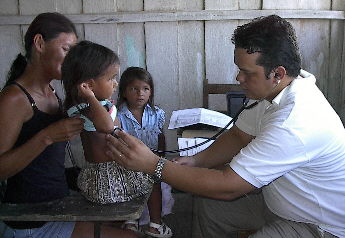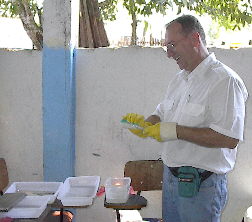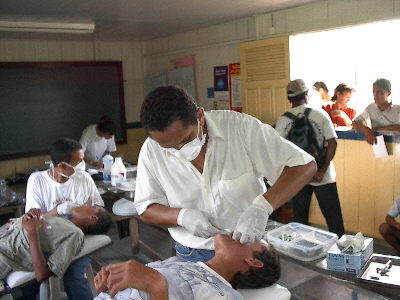 Dr. Ricardo treats a wide-eyed skeptical child while her sister watches carefully.

Dentists Ribeiro and Radamés excavate tooth stumps side by side while patients wait in line and watch.

Lori Kannenberg, wife of pilot Wilson Kannenberg, came on this trip and helped with registering patients.  Lori's Portuguese.is excellent.

Nurse Ester Camilo hand-pumps river water through a filter and then adds chlorite.  Nevertheless, three team members returned sick from this trip, and the brown drinking water took the blame.  Clean water for the team for 3 days would use up valuable weight and space in the airplane.  Since this trip, two team members have bought a much better filter, capable of emilinating all particles except viruses from the water.  Subsequent missions have been healthier for team members and volunteers.

Pilots, when they are not flying, make good dental tool scrubbers.  This pilot's mother trained him for many years to take this essential position.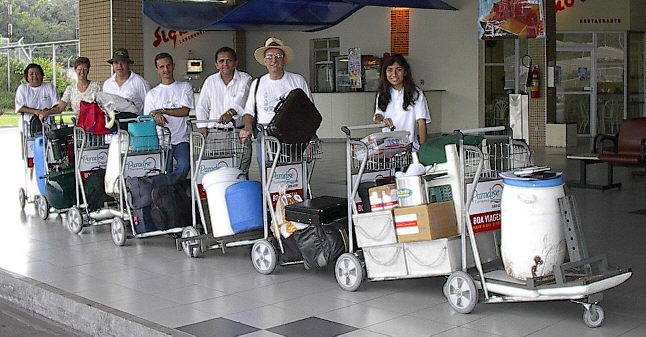 How much will the Caravan hold?  More than this, plus the pilot taking the picture.  The missionary with the black briefcase used to be a banker.  Some habits are hard to break.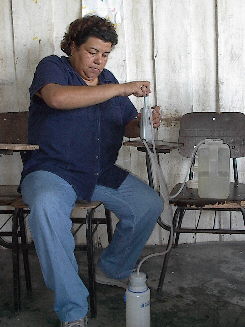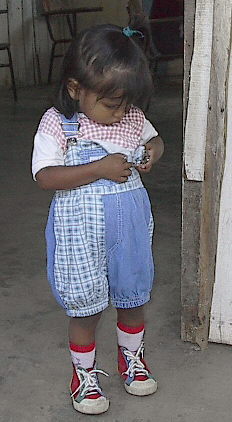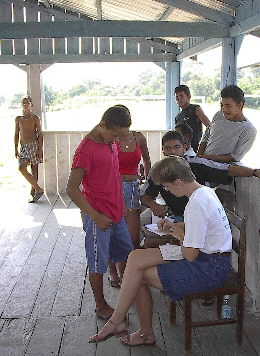 Arquives from Previous Years: